---
Provider research
This page contains papers, articles and presentations that have been prepared by the LEOTC providers.
LEARNZ Lessons from the Ice: A virtual field trip to Antarctica
Inspired by virtual Antarctic adventures, Edgecumbe primary school students build a replica of Ernest Shackleton's hut in their classroom. As they sit inside and shelter from imaginary storms, over 4000km away the man who inspired them, teacher Darren Atkin, hunkers down in Scott Base as a real blizzard rages outside.
Curiosity Fuel

Schools find education benefits in examining the marine world.
Sally Carson vividly remembers one of her first experiences taking a group of students through an educational programme at the New Zealand Marine Studies Centre in Portobello, Otago.
Learning Experiences Outside The Classroom: An analysis of planning and preparation amongst Hawke's Bay schools.

Prepared for the National Aquarium of New Zealand by Cinta Research in November 2005 the research objective was "To raise school attendance at the National Aquarium via an understanding of how Hawke's Bay schools' plan and prepare for 'Learning experiences outside the classroom'".
GLOBE New Zealand Looks to Māori Roots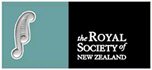 GLOBE New Zealand has gone from strength to strength over the past year, now that it is delivered as part of the Environmental Monitoring and Action Project (EMAP). The Royal Society of New Zealand facilitates the programme in New Zealand, and one of its goals is to connect students' environmental work with Māori culture.
Barriers to Access: A research study initiated late August 2006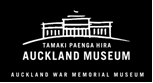 The Auckland War Memorial Museum developed a survey comprising of 20 questions in 4 groups related to Logistics, Information, Costs and Programmes. Each group of questions which were largely YES/NO in nature was followed by a summary statement that asked for a rating on how important the issue was on a 1 to 5 scale. The survey was printed and posted out to the 110 Principals in early October 2006.
Disclaimer
This page has been compiled from information obtained from sources outside the Ministry of Education (New Zealand) and is subject to change without notice. The Ministry has made every effort to ensure that the information is correct and current at the time of publication but takes no responsibility for any error, omission, or defect therein.
To submit your LEOTC research papers, articles, or presentations, please contact us.