---
For teachers
Tirohia kia mārama

Whāwhāngia kia rangona te hā

Observe to gain enlightenment

Participate to feel the essence
The New Zealand Curriculum and Te Marautanga o Aotearoa encourage schools to develop school curricula and related learning programmes that:
reflect the learning needs of their students
build on their previous experiences and
have meaning for their students because the learning relates to their lives.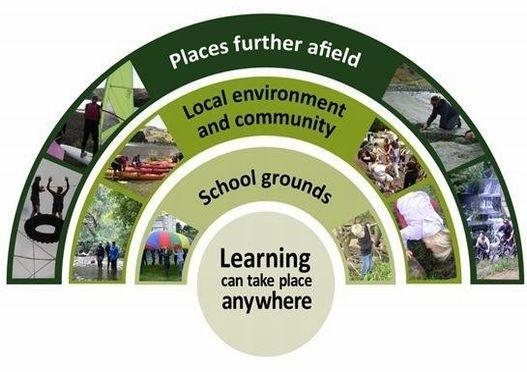 Out of the classroom learning experiences provide students with a range of contexts to develop the key competencies, explore their values and the values of others, and apply learning across the curriculum.
When students are involved in EOTC experiences teachers need to consider their learning needs, and their safety needs.
An EOTC experience can be ten minutes in the school grounds, a half day visit to the bush, river or local museum. It can be a camping experience, being involved in a hands on project in the school's grounds or a local reserve, playing sport, performing at a local Kapa Haka competition or dancing in a children's art festival. It can be the week long kayak down the river or the school trip overseas. Each experience provides students with the opportunity to do and learn new things.
"You get more of a thrill and you get the experience instead of just reading about it or hearing about it from someone else. The memories are stronger." Year 7 student